Welcome to our video village. A one stop production junction where we have everything you need anytime you need it.
We built our Candler Park studio back in 1997 with the concept of a collaborative work environment for small production companies. A group of six companies bought into the idea, and the wonderful world of Encyclomedia was born. Bringing together this variety of talent allowed us all to offer a much broader range of services to our clients.
These days, there are usually around a dozen companies that call Encyclomedia home primarily working in the media field though we've had offerings from game development to market research. Not only do we share a work environment, we share clients, knowledge, and occasionally a C-stand or two.
Check out what we have to offer, and if you're ever in the neighborhood, come on in and say hi.
It's not easy being green, but we make it easy for you with our soundstage setup. In our 1850 sq ft soundstage, we've got a green 15' tall "L" cyc wall (one wall is 36' and the other is 26').  The studio also has a white cyc that's 21' long  and 15' tall. It's big enough to drive a car into, but please refrain from using it as a skateboard park.  We also have a makeup room and plenty of free parking.
Our standard rental comes with grip gear including apple boxes, flags, c-stands and sand bags. Stage rental starts at $850 on weekdays and $950 on weekends. Check the availability of the soundstage on the calendar at encyclomedia.net/soundstagecalendar
Click HERE for a soundstage diagram or click HERE for a detailed list of studio specs.
Email sean@encyclomedia.net for more info.
You know the saying "we'll fix it in post"? Well, this is where that magic happens. We have 3 main edit bays and a whisper room for voice-over recording. We're all set up for editing, color grading, motion graphics, and sound design. Our suites are comfortable and spacious, and Fox Bros. BBQ is just around the corner. It's a great environment for posting your project.
All the equipment in the world can't help if you don't have the right people pushing the buttons. Encyclomedia's most important asset is our editors and designers who run all this gear. From 3D design to foley, we've got you covered with some of Atlanta's best creatives.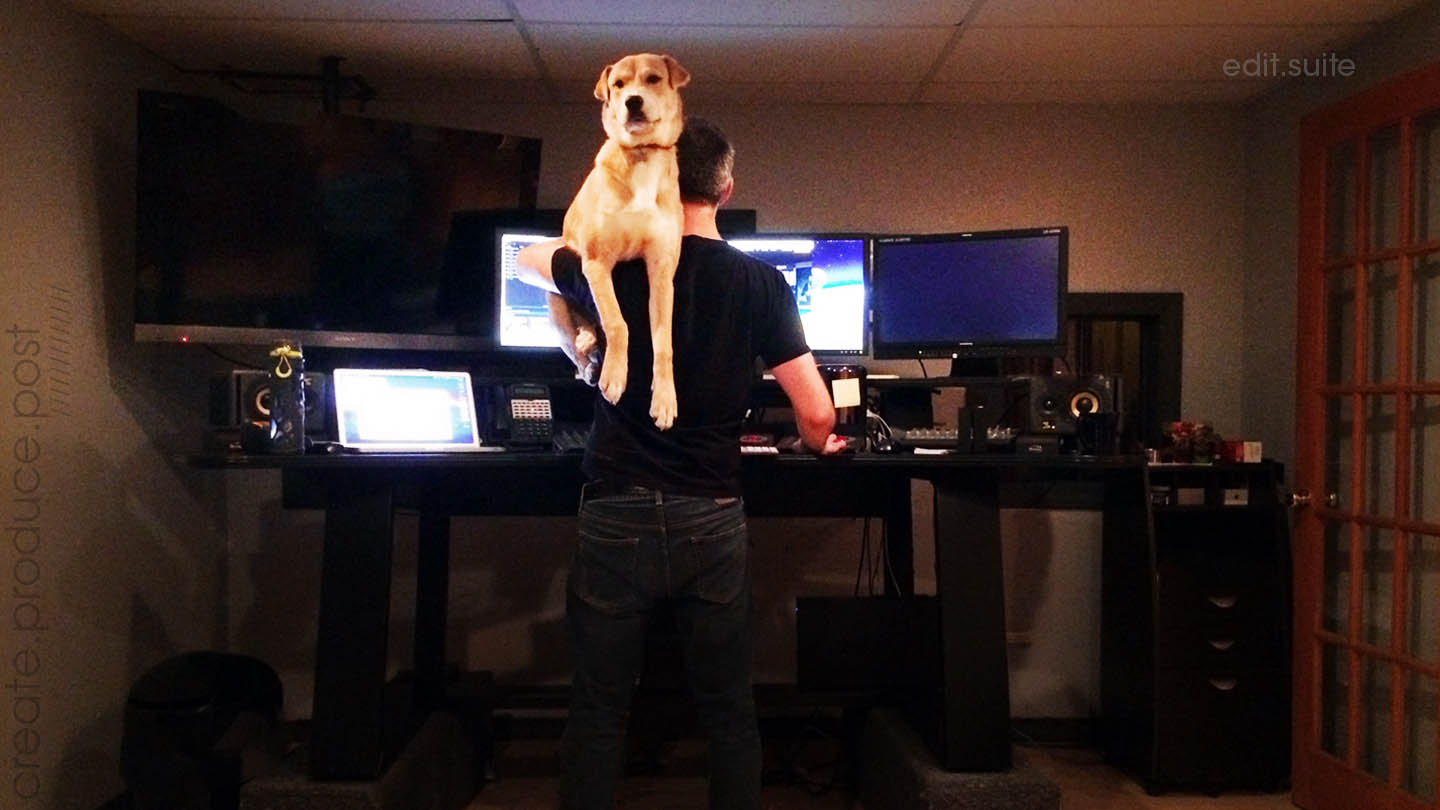 For over two decades, our Candler Park studio has been a hub of production activity in the Atlanta community. Our media complex is always full of creative minds, and it's served as the seed for startups since before the internet bubble.
With a dozen companies under our roof, you can find just about anything here you need in the marketing 2.0 world. There's often studio space available for lease, so feel free to reach out to sean@encyclomedia.net.